Snowflake Wall of Shame
This page forms an addendum to the MPhys project I ran on the symmetry of snowflakes. Please see the students tab for more context.
We assumed as a starting point of the MPhys project that it was common knowledge that snowflakes have six legs. The purpose of the project was to establish why those legs look identical. It seems that even the idea that snowflakes have six legs is not universally accepted. Here are a few examples from the other camp, some of which violate the Crystallographic restriction theorem. If you have any additions I'd be happy to add them.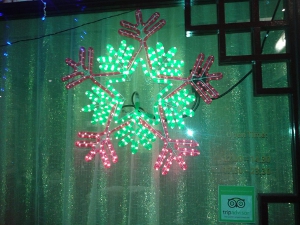 and a political cartoon with an impressive challenge in the final frame:
Finally, a reminder to be critical whenever a theorem is quoted at you without proof: